This spring, TTC has decided to run a fundraiser during our three performances to help benefit a cause related to our show! TTC Council has chosen the Ocean Conservancy, who's mission is:
OCEAN CONSERVANCY IS WORKING WITH YOU TO PROTECT THE OCEAN FROM TODAY'S GREATEST GLOBAL CHALLENGES. TOGETHER, WE CREATE SCIENCE-BASED SOLUTIONS FOR A HEALTHY OCEAN AND THE WILDLIFE AND COMMUNITIES THAT DEPEND ON IT.
During all three performances, audience members will be able to buy raffle tickets to be entered into a drawing for an exciting Travel Themed raffle basket that we will be creating! To build this basket, we need all cast crew, and TTC students to come together and bring in donations to make this basket exciting! Below, we have created an SignUpGenius for people to use so that we can make sure we get a variety of items.
While we have made the list in the SignUpGenius, you are also welcome to bring in any additional items not on the list! If you have something else to bring in, please use the "addition item" sign up option and let us know in the comment what you are bringing!
ALL DONATIONS ARE DUE TO MRS. BACIK BY FRIDAY, MARCH 20TH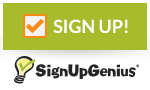 Anything Goes
Complete your program bio now!
These are due on SUNDAY, MARCH 8TH at Noon!

BACKSTAGE CREW
Thank you to everyone who applied for backstage crew - I'm so happy we are able to use so many of you for this show! Please read the whole document for information and important dates. Send Mrs. Bacik an email to accept/deny your spot backstage!
| | |
| --- | --- |
| Reminder of Fees for Participating in Theatre at DV - if you have been cast in Anything Goes, required fees will be due by the end of the first week of rehearsal | |
This info packet contains the tentative rehearsal calendar.
​A solidified and more specific rehearsal schedule will be shared with the cast before rehearsals begin.
---
These applications can be saved and continued later. There are multiple things that need to be uploaded to the application including the following:
Cover Letter, Resume, Tentative Rehearsal Calendars,
APPLICATION WILL CLOSE ON WED. MARCH 11 @ 11:59pm
Director choices will be announced no later than the end of the day on Sunday, March 15
---

​The 2019-2020 Season